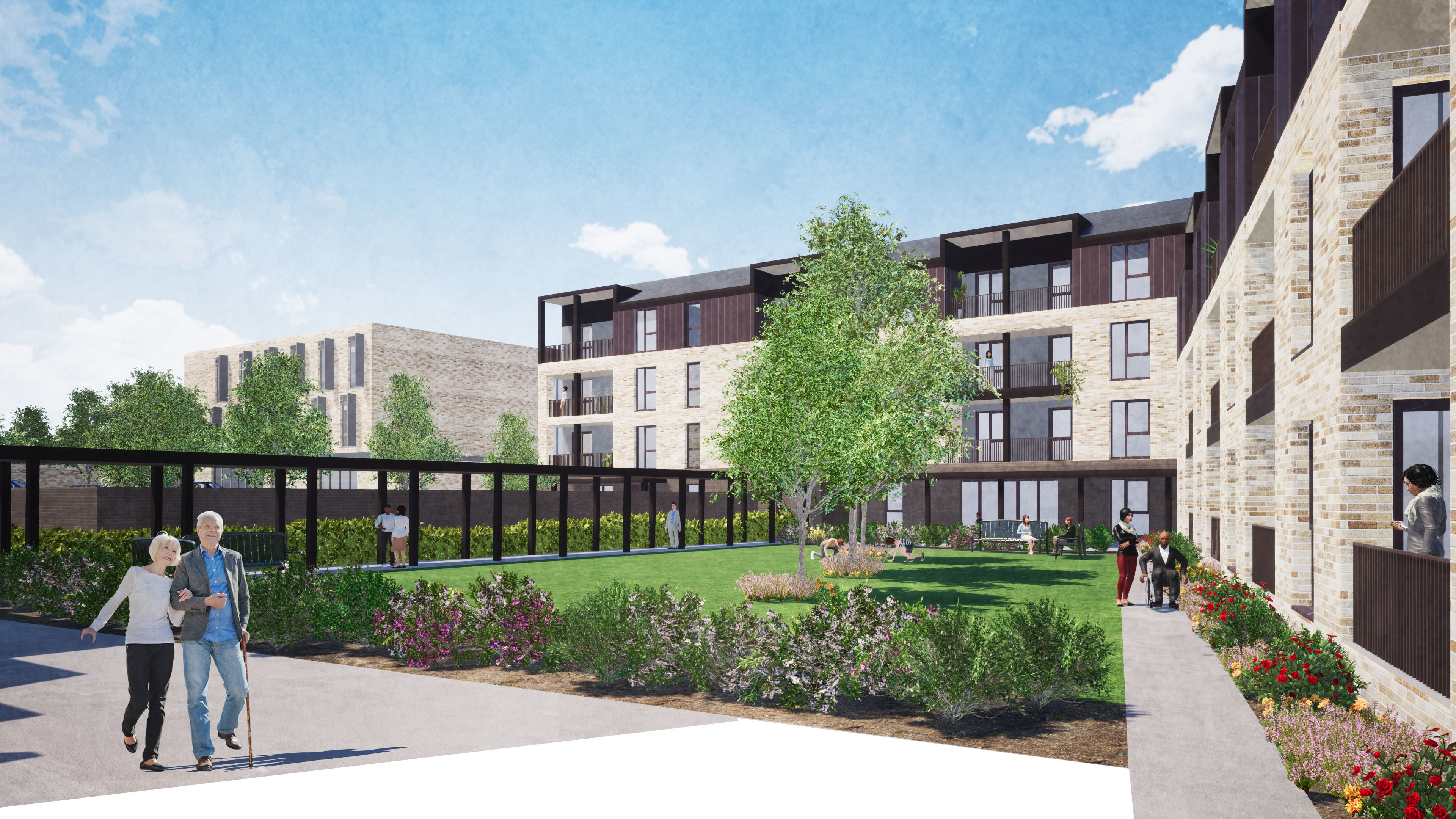 Extra Care
Kings Barton
An extra care development at the centre of Kings Barton, Winchester.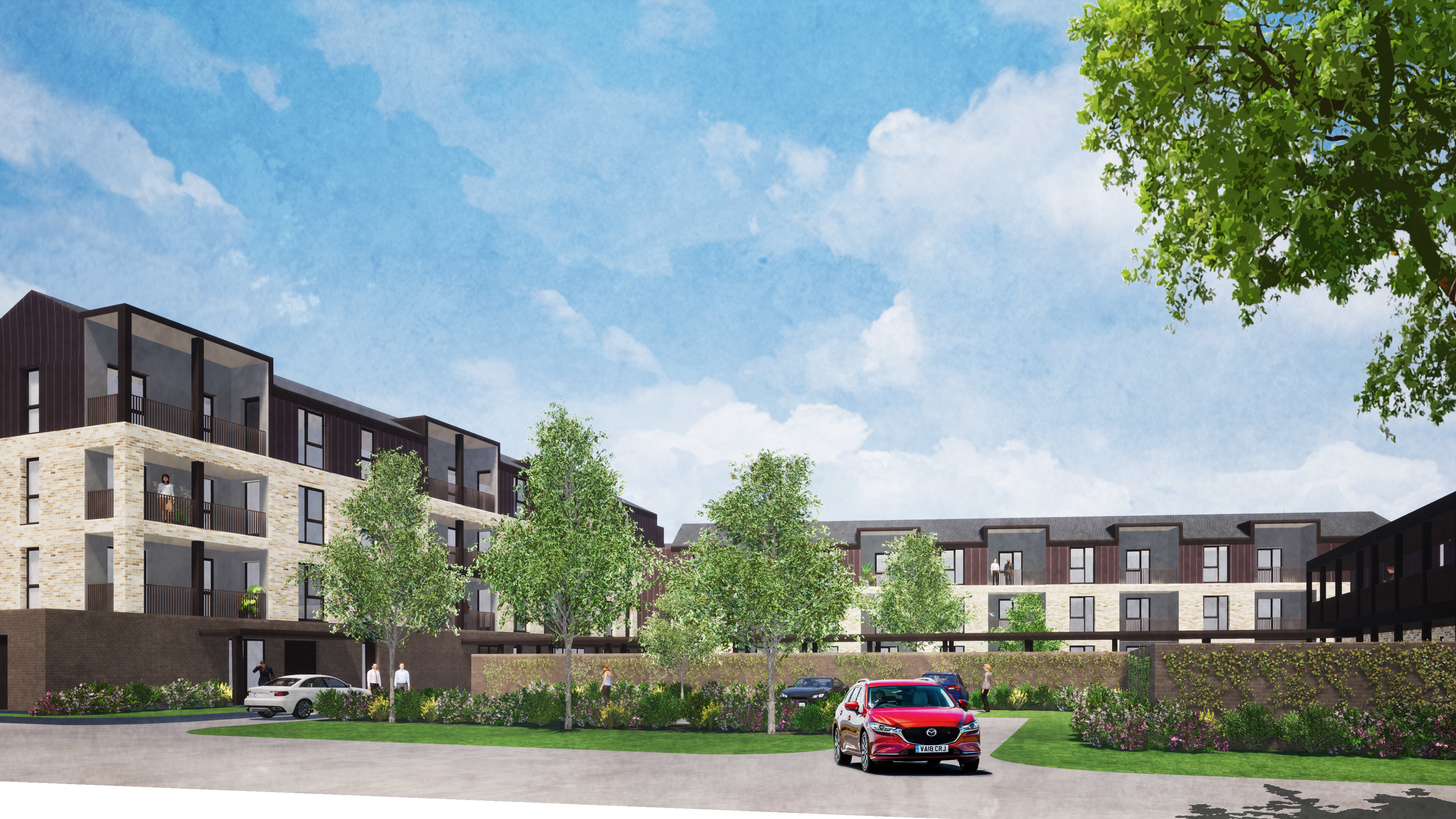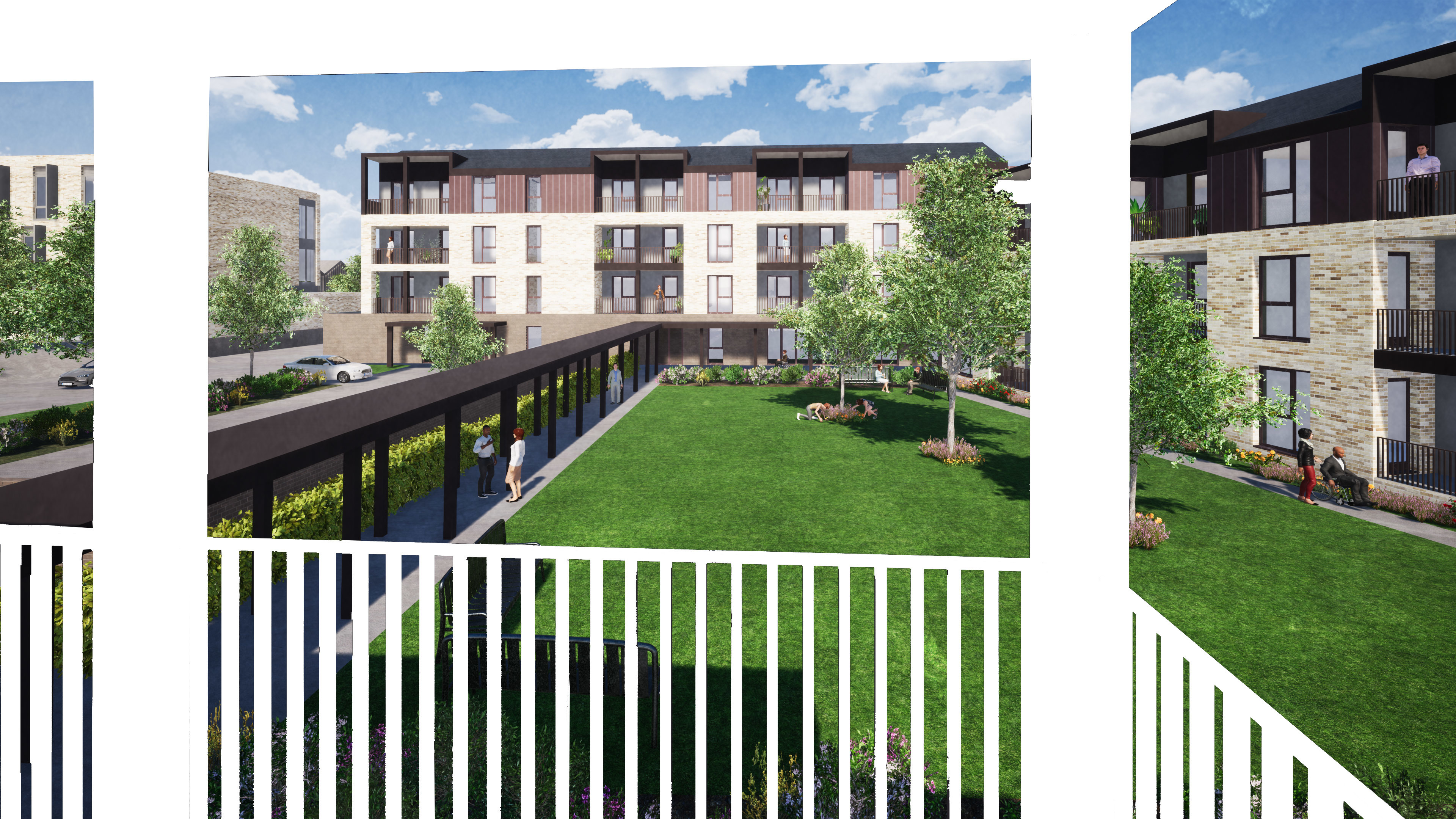 Project description
The Extra Care block is located on the south western edge of The Place within the Gateway Buildings character area of the Kings Barton development.
The Extra Care building has a strong eastern façade along The Avenue, enclosing the road and creating a gateway entrance for the southern arrival. Its massing is divided in order to address the urban formal setting of The Place and The Avenue to its east, as well as the residential scale of The Crescent to its west. The secure courtyard forms the heart of the plot and functions as the principal amenity space.
The Eastern block is 4 storeys high with ancillary spaces on the ground floor to animate the street and to allow direct access to the courtyard space whilst avoiding the creation of ground floor apartments fronting the avenue. The western block is 2 storeys high, and purely residential to reflect the quiet character of the adjacent plot.